Sustainable and value-oriented
action
For a future that is worth living
Being an innovative technology company, sustainable corporate development is very important to us. We want to place our family business on a sustainable foundation because we see sustainability as a success factor for the future and for the next generation. This applies both to environmental aspects, which are primarily linked to the term sustainability, and to aspects of our economic activities and social responsibility towards our employees and society.
Ecological sustainability
60% of the energy we need is generated by us
Combined heat and power plant
Through our own CHP plant, we generate part of our electricity via a biogas generator, the waste heat from which is used to temper the production halls via a combined heat, power and cooling system. In total, our CHP generates 850,000 kWh annually. In detail: Gas is burned in an engine. This develops approx. 60 % heat, which we can convert into cold (in summer) or use for heating (in winter) by means of a heat-cold coupling by means of an absorption refrigerating machine. The administration building and the production halls have a ventilation system with a heat exchanger, so that heat is extracted from the exhaust air and supplied to the supply air. The waste heat from the machines from the individual machine cooling units is fed into the heat distribution system in an efficient heat exchanger and reused for cooling via a heat exchanger. About 35% of the energy generated in the CHP unit is converted into electricity, which is consumed directly on site. Translated with www.DeepL.com/Translator (free version)
The remaining 5% are losses due to friction, unusable waste heat from attachment units, etc.
By operating the CHP plant, we create constant and pleasant working conditions, as the air is cleaner and the temperature is evenly maintained. These constant working conditions form the basis for our high-precision manufacturing.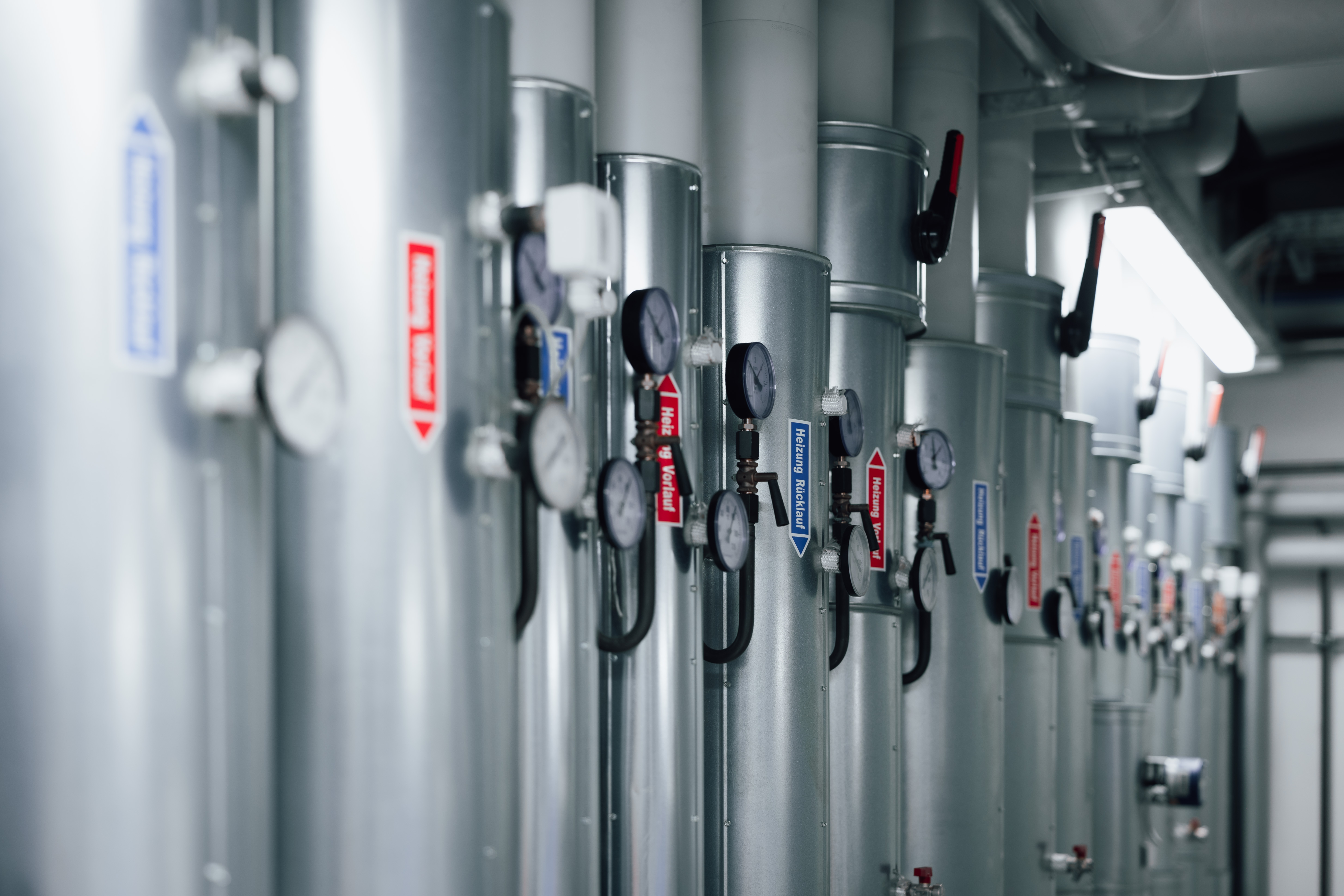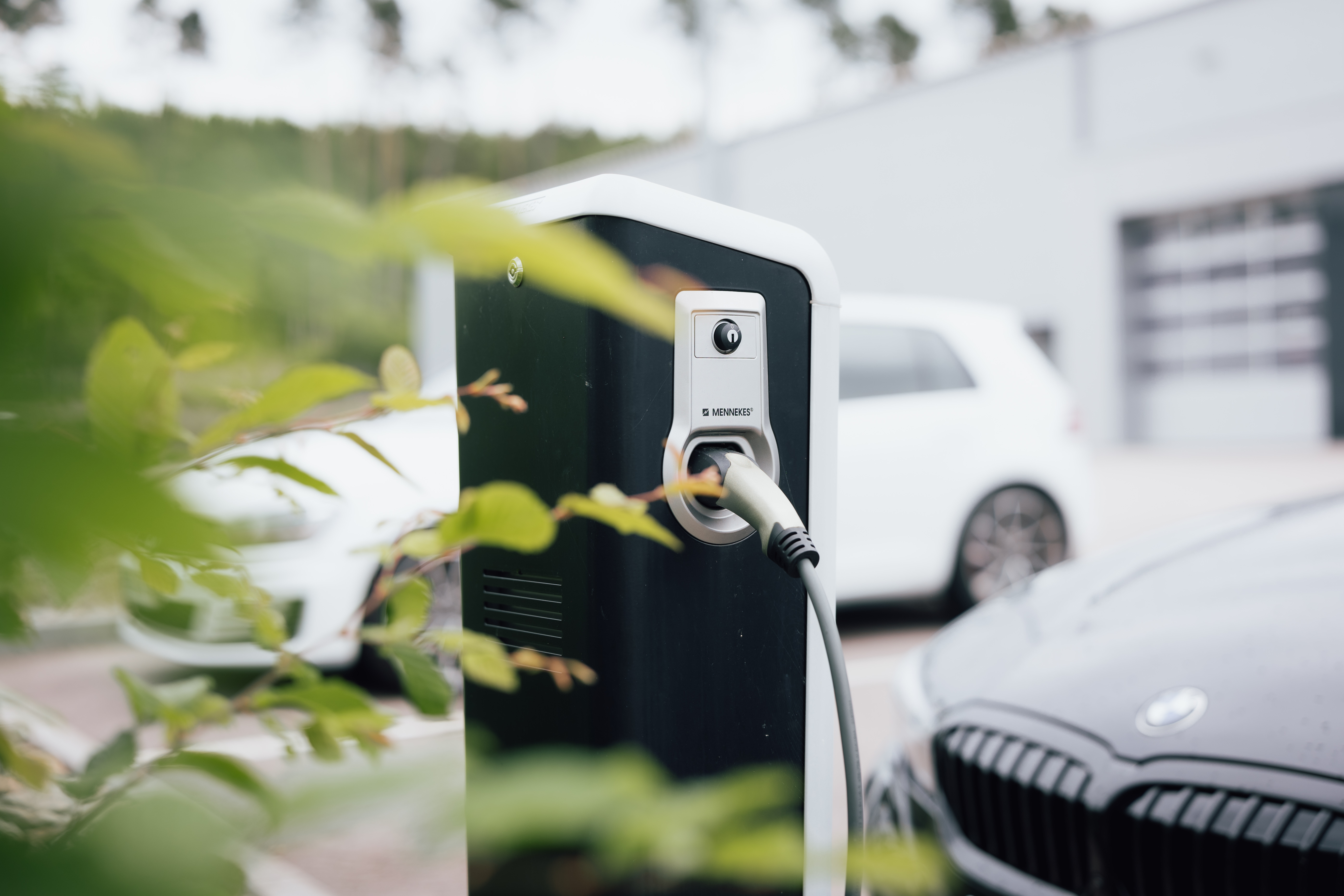 Our roof areas are equipped with photovoltaics. Our roof areas are equipped with photovoltaics. The PV systems produce an average of 674,000 kW annually. The generated electricity of around 300,000 kW is used for internal consumption. The remaining energy is fed into the grid.
Our company electric vehicles are charged via the company's own e-charging station, which is also available to our customers free of charge.
A refrigerant evaporator itself treats waste-water produced during metal processing. In this way, we protect the environment and, at the same time, save 90% of the disposal costs. The distillate is then used to wash vehicles or clean the hall floors in order to use less tap water.
Metal shavings are separated and are sorted by material (steel, stainless steel, aluminium, etc.) for recycling.
We use returnable (reusable) packaging for shipping. Some of the cardboard boxes or films from incoming goods are reused for outgoing goods.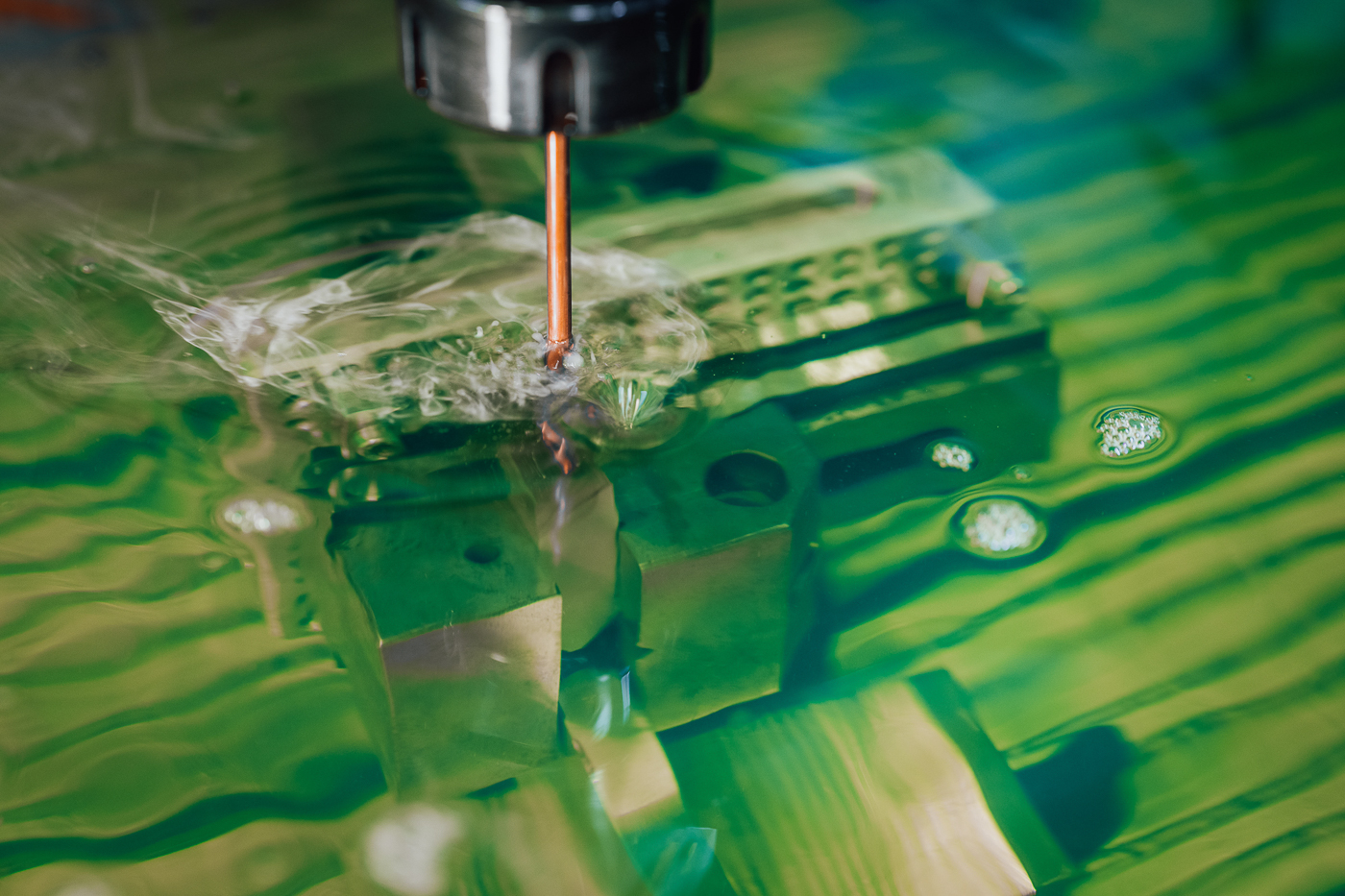 We attach great importance to good cooperation. Open and responsible. Our value orientation is firmly anchored in the corporate mission statement. This is because the highest precision and quality can be achieved only with the help of motivated and qualified employees.
Vocational training with future prospects
In order to meet the high technical requirements in the company, we rely on specialists from within our company. We offer eight different vocational jobs for this purpose. Our trainees are absorbed into the company after their training period. We pay special attention to the training of young people with disabilities. In addition, a quarter of our trainees are women, in rather "typical male professions".
We offer all employees equal opportunities for professional and personal development.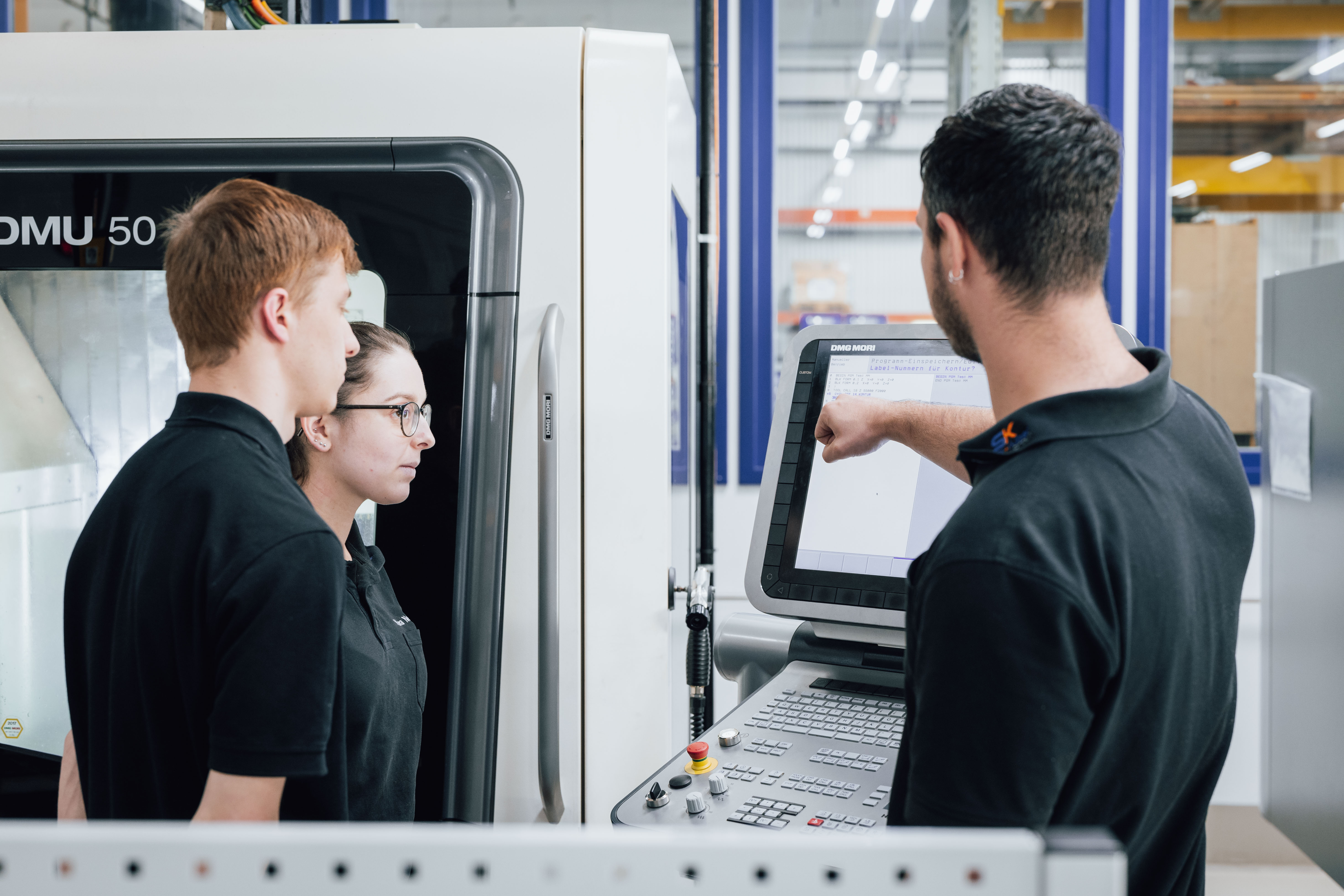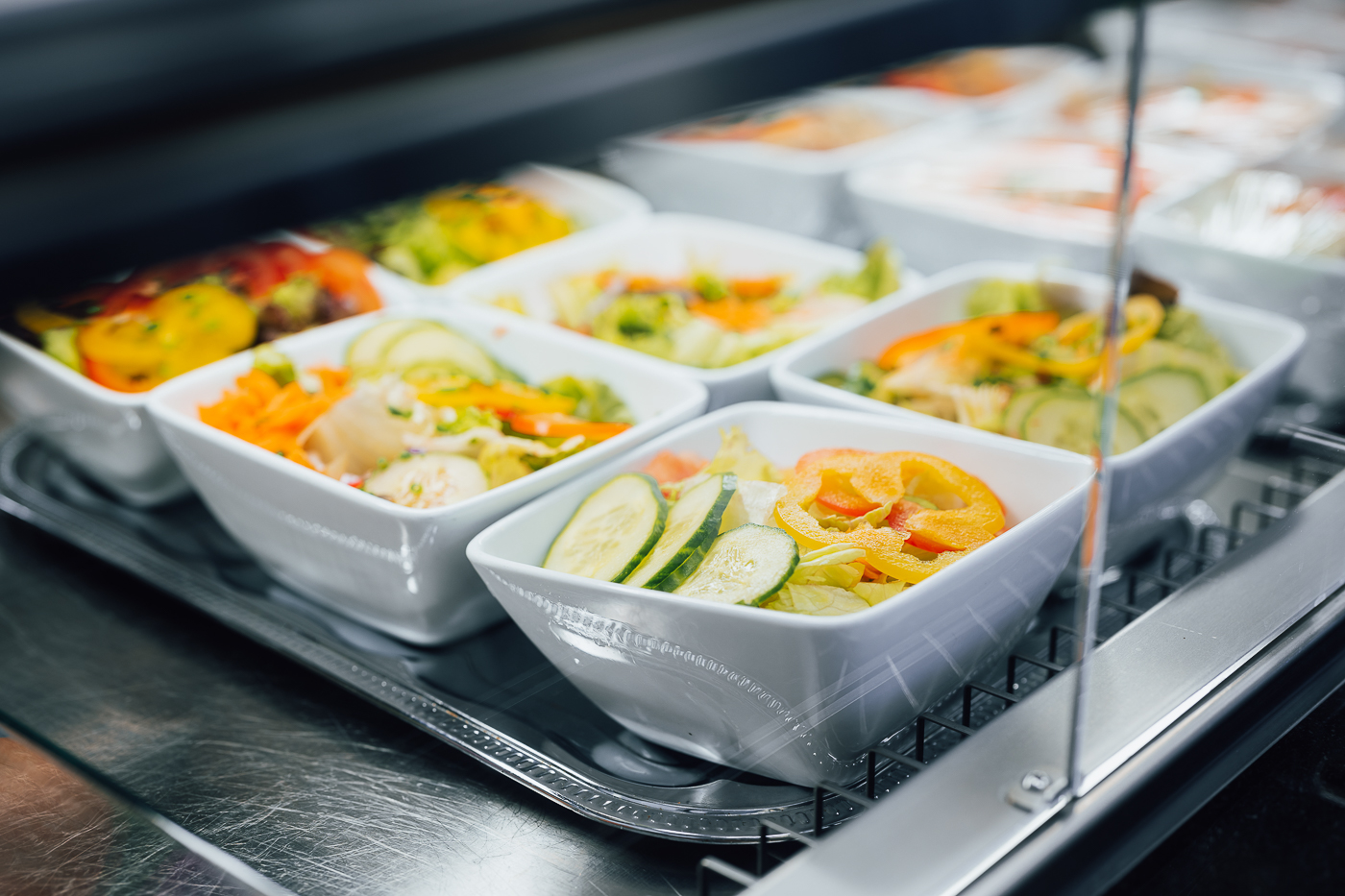 SKfit – occupational health management
Ensuring a healthy working environment and secure jobs is our fundamental commitment towards our employees.
In order to deliver top performance in precision, employees need to be healthy and feel good. Promoting health is therefore essential for economic success.
Health courses and exercise programmes.
For a healthy diet, we provide our employees with free fruit every day. We offer vegetarian and fitness dishes in our company canteen.
Our teams take part in various sporting events.
JobRad: about a third of our employees take advantage of our JobRad offer. It promotes personal fitness and contributes to climate-friendly mobility.
Ergonomic and air-conditioned workplaces.
Comprehensive occupational health and safety measures and occupational medical care.
We enable our employees to balance work and private life at different stages of their lives.
Flexible working time system for housewives/house-husbands and parents
Part-time training for parents
Home office
Our commitment in the region
Cooperation with regional workshops for people with disabilities
Donations and sponsorship of various regional clubs and individual athletes
Organisation and sponsoring of the "Jumbo Tour" campaign. An event with the self-help group Dingolfing/Landau for joint motorbike trips with disabled children, young people and their parents.
Economic activity with a vision
Corporate action is designed for profit. This is how we pay salaries, secure jobs and invest in new technologies and infrastructures. Our focus is not on short-term success, but rather on long-term, sustainable growth in harmony with our customers, our employees and our environment.
For us, sustainable and successful economic activity means conserving natural resources, optimising our production processes and also taking environmental aspects into account in the procurement process and logistics.