PASSION AND PRECISION
FOR THE FUTURE
A healthy dose of entrepreneurial spirit, a good feeling for market trends, passion for the latest technologies, permanently sustainable investments and a dedicated team of employees have, over the past decades, made us what we are today:
AN INTERNATIONAL TECHNOLOGY LEADER IN PRECISION TECHNOLOGY
As a strategic partner, SK TECHNOLOGY supports ambitious future projects from development up to the production of prototypes and series. Customised precision components that push the envelope of what is achievable. Realised by means of state-of-the-art technologies and excellent know-how.
We stand out because of our unique horizontal and vertical range of manufacture. In machining, the main disciplines include CNC turning, CNC milling, EDM and wire erosion, as well as cylindrical, surface and profile grinding. We ensure quality by using the most modern measuring machines with a dimensional accuracy of up to 0.3 µm.
state-of-the-art machines
square meters of production space
production hours per year
We stand for a sustainable future which looks even more ahead in the high-tech industry, where people are the focus of our attention.

Our involvement with our business partners is characterised by partnership-based cooperation for the attainment of long-term success, which is demonstrated by our reliability, flexibility, adherence to schedules and the highest quality of our high-tech precision parts

Our employees are the guarantors of our success. They are motivated and able to master the challenges they face at the highest level of quality. In our family-oriented company climate, their dedication has contributed to a remarkable success story that is impressive and that we will continue to write with passion.
Stefan & Benedikt Kulzer,
Family entrepreneurs of SK TECHNOLOGY GmbH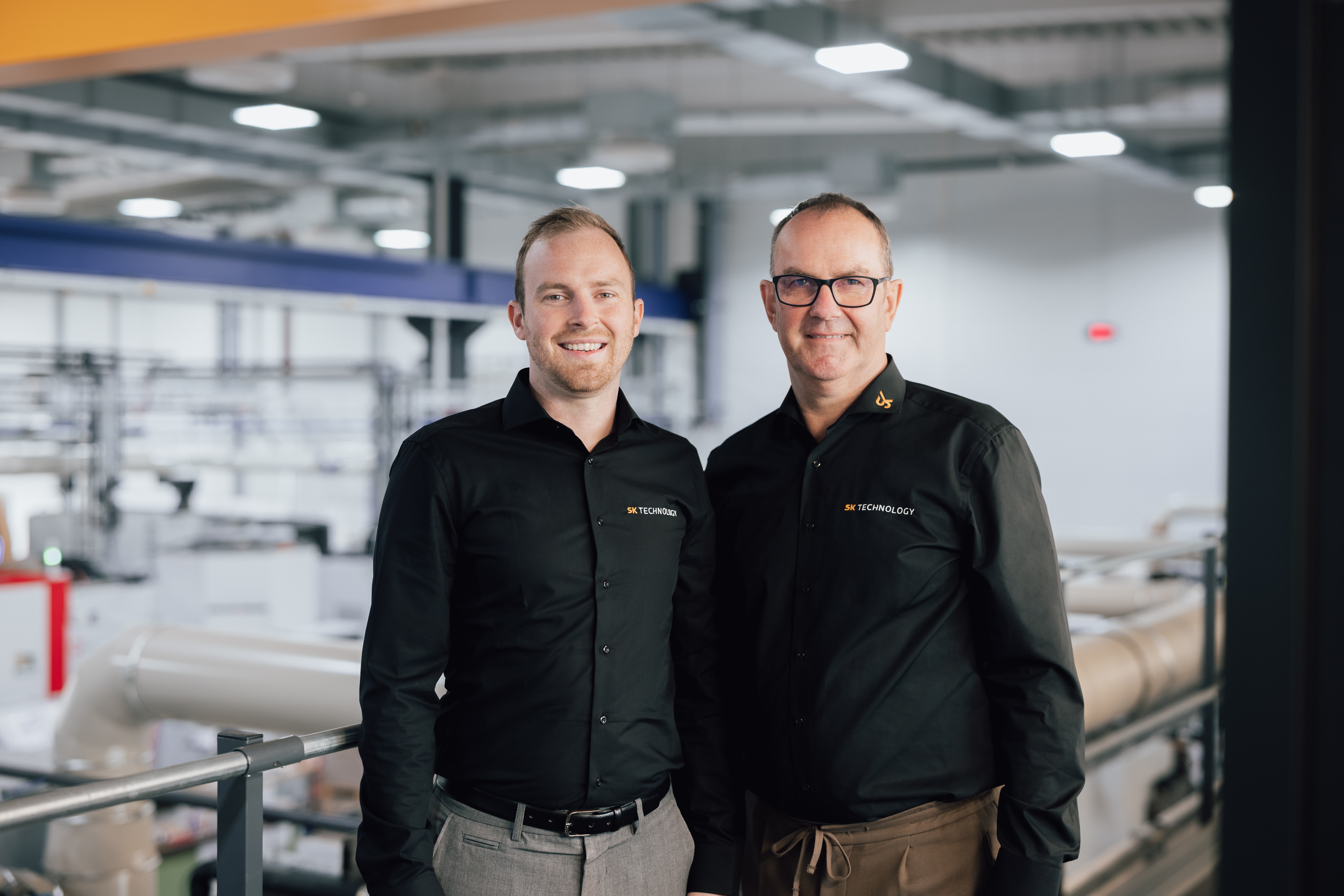 Location Roding
Administration
Development and production of prototypes, zero and small series
253 employees
10,000 square meters of fully air-conditioned production space
Training
Plant Waldmünchen
Production of customised milled and turned parts including Component assembly
Small series to medium batch sizes
57 employees
5,000 square meters of production space
Training