Filigree components.
Eroded with high-precision.

Where other technologies reach their limits due to complex geometries and material properties, electric discharge machining – or EDM for short – can score with outstanding dimensional accuracy and surface qualities.
We produce the finest contours, cuts and corner radii using EDM technology. Depending on the component requirements, we use two processes: wire erosion and EDM. With both technologies, we process electrically conductive materials, regardless of their hardness, with the highest precision.
Your advantages at a glance
Precise erosion of filigree geometries
High capacity and productivity
Unbeatable employee expertise in machining technology as a result of decades of experience
Flexible and fast machining times, incl. 24-hour express delivery
Quality assurance for a dimensional accuracy of up to 0.3 µm
100 % air-conditioned production and assembly infrastructure
Documentation of all dimensions and geometric tolerances
Reproducible quality
Certified in accordance with EN 9100:2018, including ISO 9001
We manufacture extremely complex geometric shapes using the latest generation of wire erosion machines. Using erosion wires with wire diameters between 0.1 and 0.25 mm, wire erosion is possible with an accuracy of ± 0.003 mm with surface qualities of up to Ra 0.1 – 0.2.
Wire erosion – how it works
In wire erosion technology, the contour of the precision part to be machined is melted off with high precision using the finest brass wire. A spark forms between the erosion wire and the workpiece and it removes the material from the workpiece to be machined. The process takes place in a medium with a defined conductance (deionised water, synthetic oil).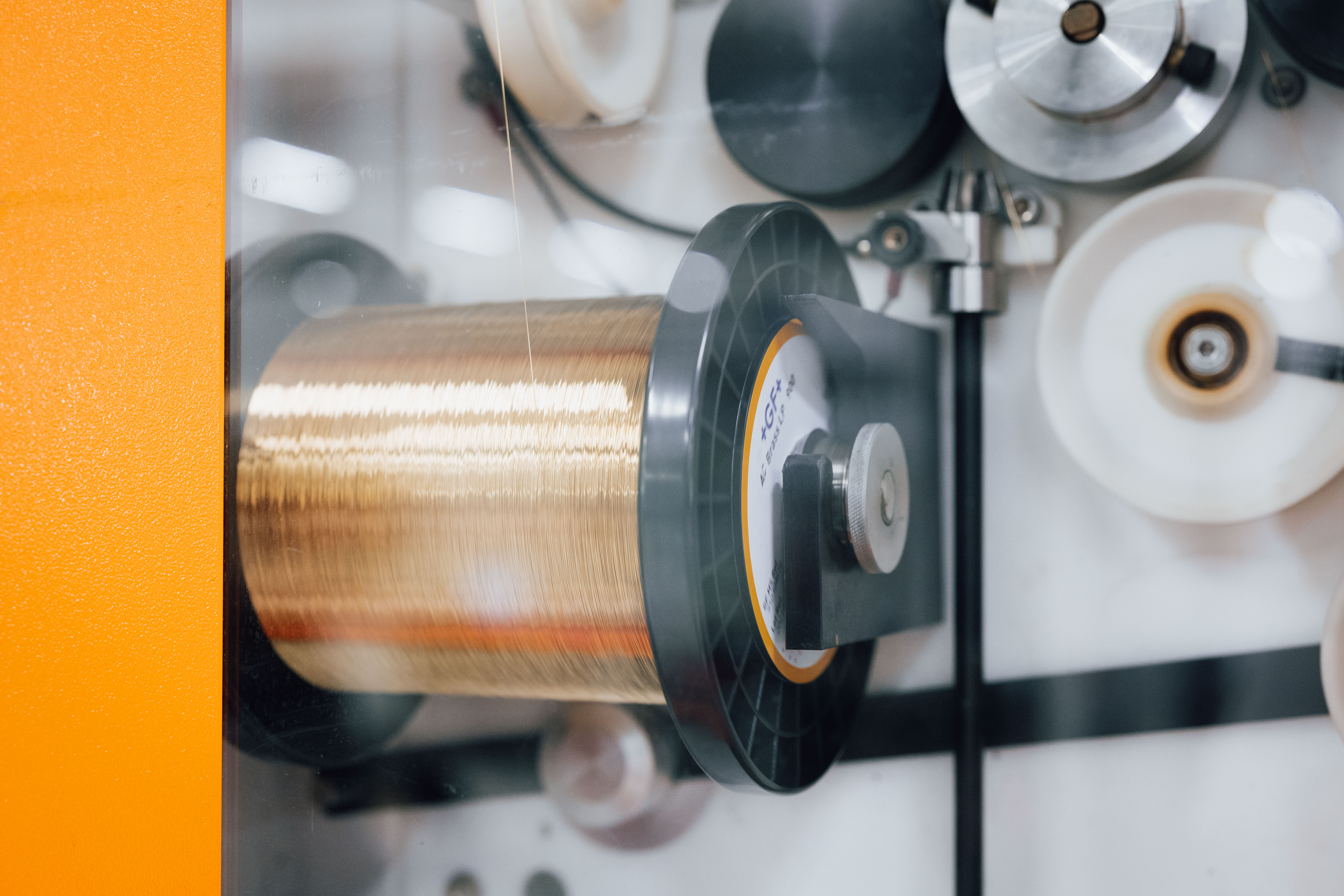 Maximum machining size 550 x 350 x 400 mm
Maximum achievable surface roughness: Ra 0,1 – 0,2
Wire diameter between 0,1 and 0,25 mm
Prototype machining
Single part production
Small-batch production
Hard metal
PM steels
Non-ferrous metals
Our automated EDM machines are designed for a variety of applications and have many machining functions. This ensures short cycle times and a flexible application when manufacturing individual parts. For small series, an automation system enables 24/7 operation.
EDM is also an erosion process, in which the shape of the workpieces to be machined is produced by an electrode. In EDM, the electrode represents the counterpart of the planned workpiece shape. The removal takes place in an electrically non-conductive – dielectric – fluid. The electrode and the workpiece are placed in a dielectric bath.
During EDM, there is no mechanical contact between the workpiece and the electrode at any point in time.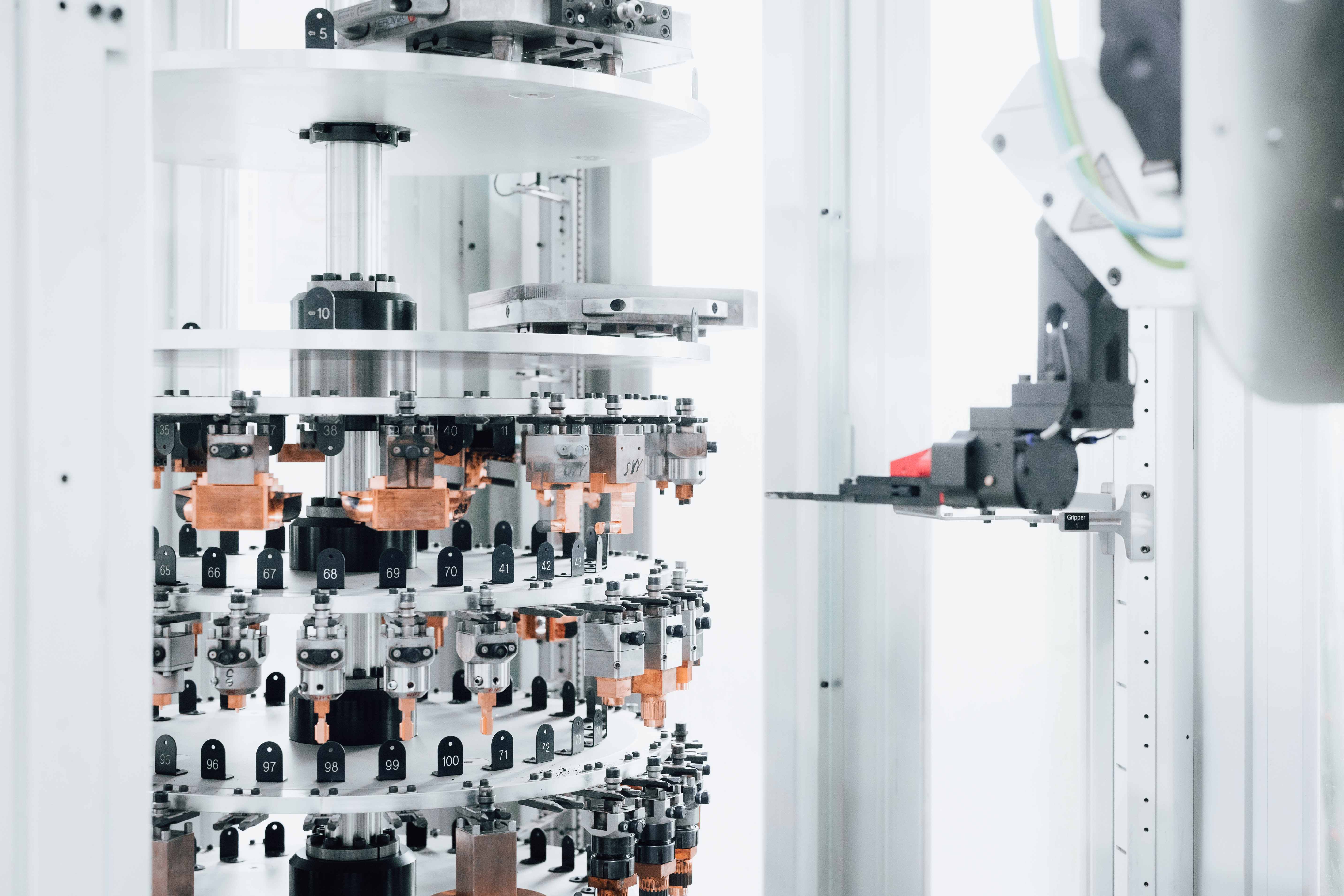 Maximum machining size 600 x 400 x 500 mm
Maximum achievable surface roughness: Ra 0,1 – 0,2
Prototype machining
Single part production
Small-batch production
We work with erosion machines of the latest generations:
3 EDM machines, incl. robot system
5 multi-axis wire erosion machines
1 starting hole drill
We reliably meet additional requirements for dimensional and surface tolerances with sophisticated grinding technology.
We handle surface treatment, heat treatment, welding, sheet metal forming and additive manufacturing with the help of specialised, certified partner companies.
Using transparent, digital precision technology, we master the most complex requirements in precision technology with the highest quality standards and ambitious delivery times.