Highly complex CNC turned parts
As prototypes or in series

Precise. Efficient. In a process-reliable manner.
We've got the hang of it. Our enormous range of turning machines featuring the latest technology make us suitably equipped to meet any challenge. We manufacture workpieces with complex, rotationally symmetrical geometries with diameters ranging from 1 mm to 630 mm and turning lengths of up to 1,910 mm.
With our many years of experience and the high level of expertise of our qualified specialists, we master workpieces with the most complex geometries and push the envelope of what is achievable. High-precision turning technology, down to 0.3 µm. Within the desired deadline. Within the desired deadline.
Your advantages at a glance
Finished precision turned parts from a single source
High capacity and productivity
Unbeatable expertise of our specialists in turning/milling technology as a result of decades of experience
Flexible and fast machining times
Quality assurance for a dimensional accuracy of up to 0.3 µm
100 % air-conditioned production and assembly infrastructure
Documentation of all dimensions and geometric tolerances
Reproducible quality
Certified in accordance with EN 9100:2018, including ISO 9001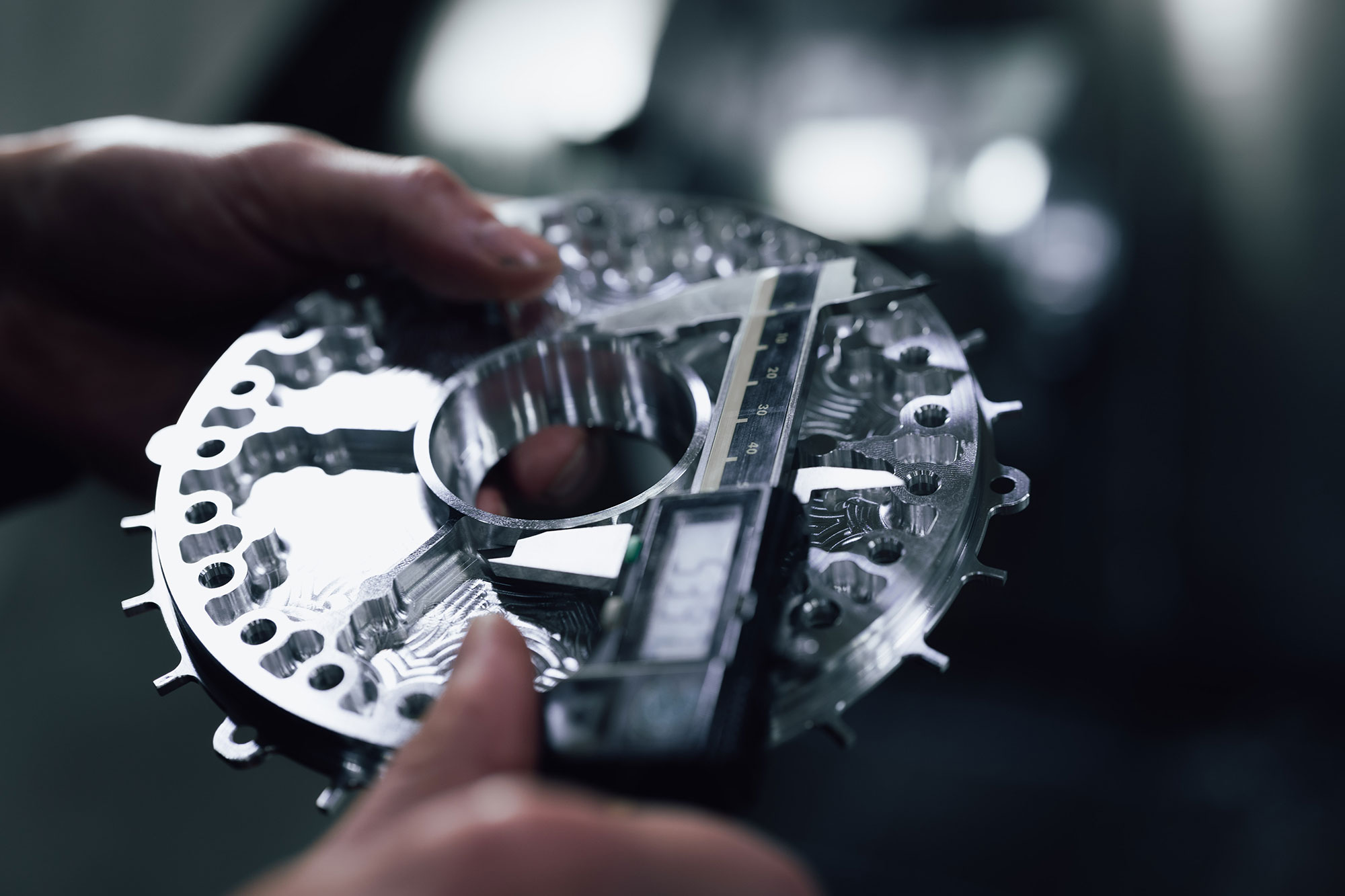 Turning and milling machining centres
For the manufacture of ambitious prototypes or series parts, we rely not only on conventional CNC turning machines but also on state-of-the-art 5-axis CNC turning and milling machining centres. Combined machines with driven tools and milling spindles. These turning and milling machines enable time- and cost-efficient complete machining of your components in one setting.
Maximum machining size
Ø 630 x 1.910 mm
Prototype machining / zero series production
Small-batch production
Production of medium batch sizes
All aluminium alloys

Magnesium

Stainless steel, tool steel,
alloyed and unalloyed steels

Titanium

Superalloys for high-temperature applications (e.g., mu-metal, various nickel alloys, Inconel, molybdenum, etc.)

Non-ferrous metals

Fibre reinforced plastics CFRP

Engineered plastics
We have the following machinery at our disposal for machining your turned parts:
20 CNC turning machines
5 CNC turning and milling machines
We reliably meet additional requirements for dimensional and surface tolerances with sophisticated grinding technology.
We handle surface treatment, heat treatment, welding, sheet metal forming and additive manufacturing with the help of specialised, certified partner companies.
Using transparent, digital precision technology, we master the most complex requirements in precision technology with the highest quality standards and ambitious delivery times.
When will we be able to work on a turning project together?
We look forward to your challenge.